Éditions B42
6 rue du Colonel Delorme
93100 Montreuil
France
tél +33(0)1 43 60 04 39
info@editions-b42.com
B42 publishes books questioning our visual environment and contributing to the formation of a library, which offers tools to think about the practices of design, graphic design, typography and contemporary creation. These studies cross-reference various domains: technology, media, digital, anthropology, and culture.
B42 has been undertaking to translate major texts about the history of design and typography, and essays, which aim to transmit and reinvent knowledge.
Since the publishing house started in 2008, a catalogue has been built on reference books, which are particularly acclaimed among teachers and form a dynamic collection constantly setting ideas in motion.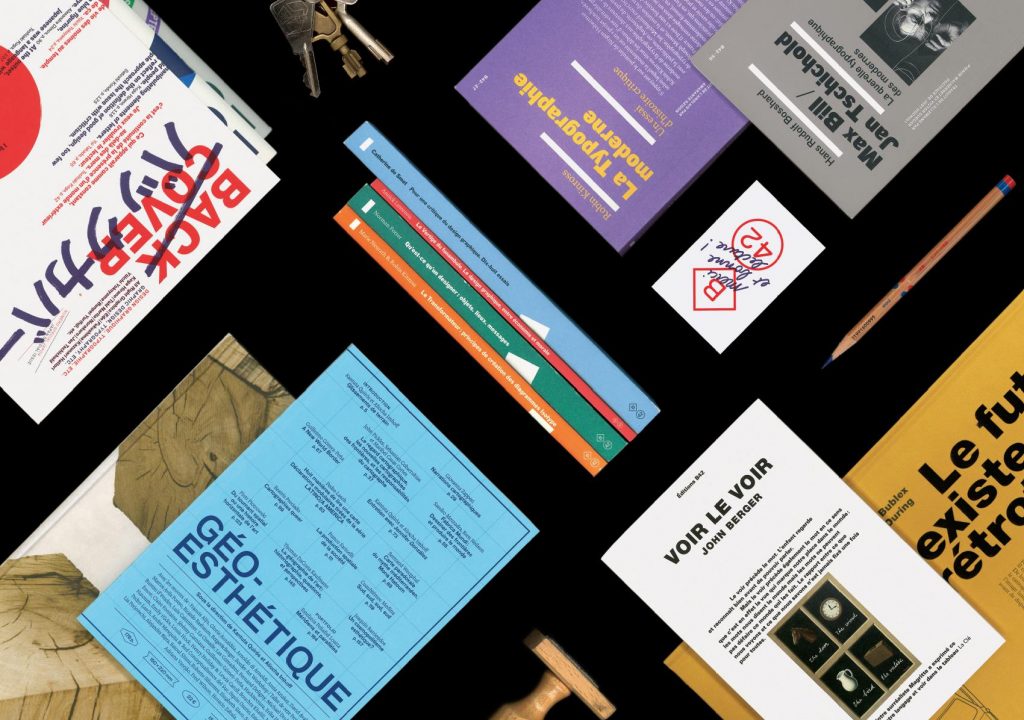 Alexandre Dimos
founded the publishing house in 2008 and is currently its editorial manager. He also cofounded the deValence studio, for which he works as a graphic designer.

Julia Lamotte
is in charge of the publications and the editorial coordination. She has been working with B42 since 2015.

deValence
carries out the books' graphic and typographic design, and their fabrication. It also handles B42's visual identity.

Tony Côme
has been collaborating with the publishing house since 2014. As an attentive reader, he brings ideas and regularly participates to publications about design and architecture.

Victor Guégan
is doctor of art history, specializing in typography. Since 2011, he has been contributing to numerous projects.

Mathieu k. Abonnenc
is an artist. He is in charge of the Culture collection.

Nicolas Thély
is an art, aesthetics and digital humanities Professor at the Université Rennes 2. He is in charge of the Esthétique des données (data aesthetics) collection.

Élise Gay, Kévin Donnot, Anthony Masure
are all three editors of the magazine Back Office, which was created in 2017 and is copublished by B42 and Fork éditions.